Hugh O'Neill ~ Scottish Toastmaster & Founder Member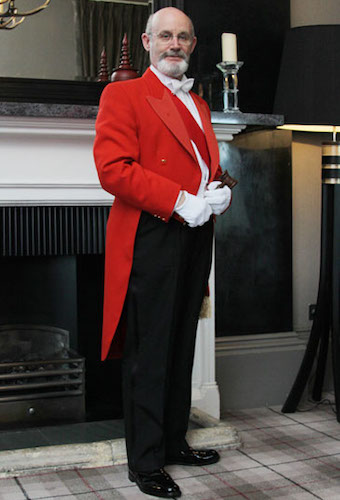 As a Professional Toastmaster Hugh offers his services to clients throughout the UK, and further afield. He is based in Bridge of Earn (Perthshire) and has many years' professional experience in the toastmaster sector. Hugh's aim is to help clients to enjoy their day as much as possible. He has considerable experience and knowledge of formal, and informal, events, and will provide clients with a day never to be forgotten.
---
Hugh's clients are offered a service which will enable them to enjoy their event knowing that they will have agreed beforehand the format and level of formality they wish for the occasion. The level of direction, requested by the client, is provided with as light a hand on the tiller as they require. Hugh's presence in never intrusive and he is there to serve the needs and wishes of his clients. Advice and guidance on protocol and etiquette is available on request. Any problem which might arise can be dealt with professionally, with a minimum of fuss and usually without the client being aware of anything untoward having occurred.
Hugh has officiated at Banquets, Corporate Functions, Dinners and Weddings, all of which require a detailed knowledge of precedence and forms of address. He has been required to make announcements in German, French and Russian, but does require prior notice of this. Hugh also offers a speech writing service, which has proven popular.
To give that little "extra" which turns the usual into something special, for weddings Hugh provides a sword for the cake-cutting ceremony and also, whenever a piper is employed, a Quaich (a traditional, shallow, two handled drinking vessel) to enable a "dram" to be shared with the piper, which is much appreciated by the guests, not to mention the piper!
Hugh is now retired with the status of toastmaster emeritus.
---