Morris Manson ~ Scottish Toastmaster & Founder Member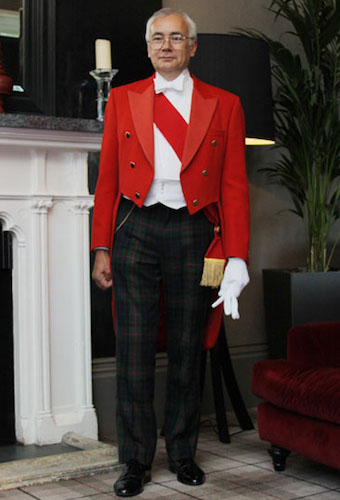 Morris has been a professional Toastmaster for fifteen years. He is now regarded as one of the most experienced and consequently busiest Toastmasters in Scotland. He has worked at many venues throughout the country including, 5 Star Hotels, Castles, County Houses and Private Homes. He is especially well known for, and is proud of, his long association with the prestigious and world famous Balmoral Hotel in Edinburgh where he has appeared at many weddings, dinners, balls, banquets and corporate events.
His renowned attention to detail, his ability to be as formal or informal as required, to always remember that the client's wishes are paramount, and the ability to be completely at ease at any event or venue – no matter how large or small – is now becoming legendary.
Morris is now retired with the status of toastmaster emeritus.
---