Stuart MacLennan ~ Scottish Toastmaster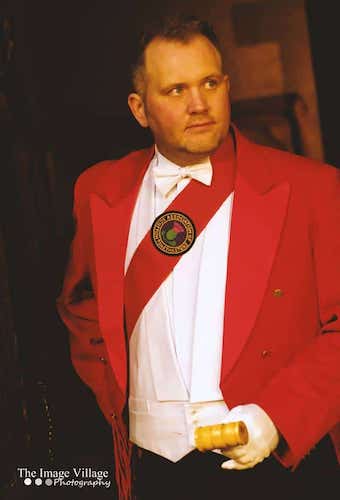 I started my journey at Walt Disney World in 1998 and continue to provide exceptional customer service to this day. With a career in the emergency services, my attention to detail and careful planning is second to none.
---
With over 20 years experience in weddings, corporate events  and entertainment, I am well suited to make sure that your event is as stress free and as well organised as it can be. I can help guide you through all the formalities and by using my event planning experience I will make sure that your event runs smoothly and professionally leaving you to actually enjoy your special day and not have to worry about who is doing what.
Stuart is an experienced, professionally trained, client focused Scottish Toastmaster and a member of the Association of Scottish Toastmasters.
I treat every wedding as a one off which guarantees you an exceptional service with excellent advice presented in a professional manner. Whilst the role of a Toastmaster is steeped in tradition, I also bring a fresh, modern approach to customer service and the role of Toastmaster or "Master of Ceremony". I am flexible enough to ensure that your dreams are turned into reality. After all, it's your special occasion and we are here to help make it memorable.
---